Business Administration
Our offer includes partial or full services related to conducting your business administration, as well as keeping the accounts in accordance with Dutch law. UDEB Administratiekantoor BV specialises in financial services for
small and medium-sized enterprises, the self-employed, general partnerships and small private limited companies. We take care of your accounts and tax returns and inform you about important changes in legislation. We base our collaboration on personal and direct contact with you. Thanks to this direct communication, we are fully aware of your specific situation and we can advise you effectively.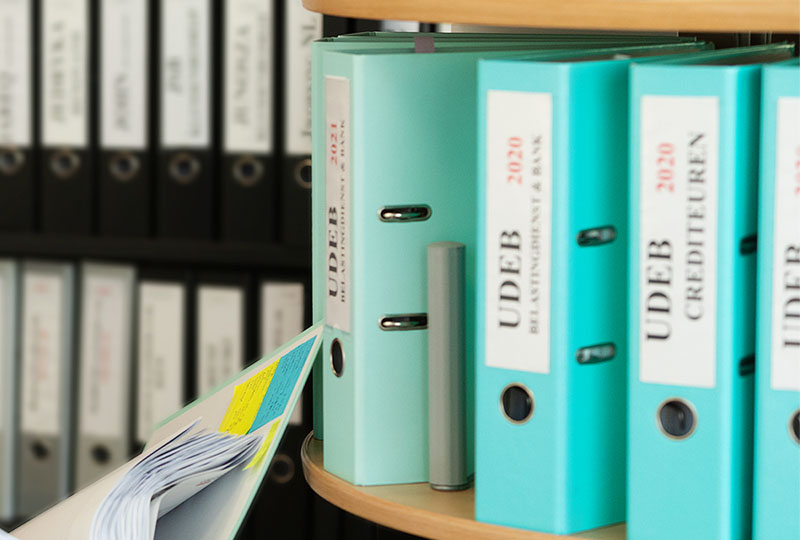 We offer the following services:
Taking care of your financial administration (partial or full outsourcing)
Advice regarding the financial administration
Preparing tax returns, such as turnover tax, payroll tax, income tax, corporation tax, dividend tax, etc. We also take care of your return for turnover tax (BTW), Intra-Community supplies (ICL), income tax (IB), corporation tax (VB) and wage tax (LH)
Checking assessments and, if necessary, making objections
Preparing financial reports
Preparing financial statements
Payroll administration
Filing documents for the Chamber of Commerce and minutes
Financing applications, business plan preparation and financial forecasting  
We offer support in business communication in Dutch, Polish and English. We also arrange sworn translations into various languages.
Furthermore, we help to clear administrative backlogs and assist you if have problems with the tax authorities. With more than 15 years of experience as an accounting consultant, we have helped entrepreneurs with these issues and helped various companies to initiate a restart.