Bedrijfsadministratie
Onze offerte omvat de gedeeltelijke of volledige dienstverlening m.b.t. het voeren van jouw bedrijfsadministratie, evenals het bijhouden van de boekhouding conform de Nederlandse wetgeving. UDEB Administratiekantoor BV is gespecialiseerd in financiële dienstverlening voor het midden- en kleinbedrijf, ZZP, VOF en kleine bv's. Wij nemen de boekhouding voor je uit handen, wij verzorgen aangiften en informeren je over belangrijke veranderingen in de wetgeving. Wij baseren onze samenwerking op persoonlijk en direct contact met je. Door deze directe communicatie zijn wij volledig op de hoogte van jouw specifieke situatie en wij kunnen je doelmatig adviseren.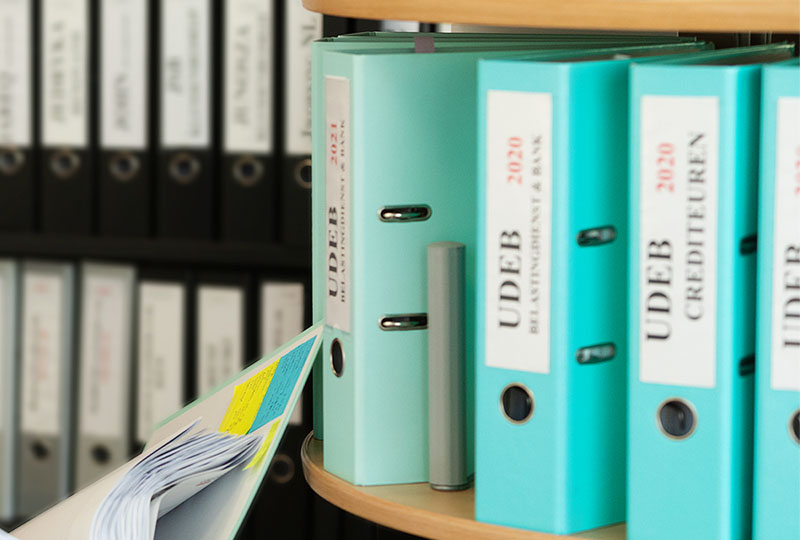 Wij bieden de volgende werkzaamheden aan:
Het verzorgen van jouw financiële administratie (gedeeltelijke of volledige uitbesteding)
Advisering met betrekking tot de administratieve organisatie
Het opstellen van fiscale aangiften, zoals omzetbelasting, loonheffing, inkomstenbelasting, vennootschapsbelasting, dividendbelasting etc. Tevens verzorgen wij jouw aangifte voor de omzetbelasting (BTW), Intracommunautaire leveringen (ICL), inkomstenbelasting (IB), vennootschapsbelasting (VB) en loonbelasting (LH)
Het controleren van aanslagen en zo nodig het maken van bezwaar
Het opstellen van financiële rapportages
Het samenstellen van jaarrekeningen
De Salarisadministratie
Deponeringsstukken t.b.v. de KvK en notulen
Financieringsaanvragen, het opstellen van ondernemingsplannen en financiële prognoses
Wij bieden ondersteuning in de zakelijke communicatie in de talen Nederlands, Pools en Engels. Tevens regelen wij ook de beëdigde vertalingen in diverse talen.
Daarbij helpen wij bij achterstanden in administraties of bij problemen met de fiscus. Met meer dan 15 jaar ervaring als administratieconsulent hebben wij ondernemers geholpen met deze kwesties en een doorstart van diverse ondernemingen mogelijk gemaakt.